Exciting Announcements:
Honey of the Heart is excited to be supporting our dear friend, music collaborator, and sibling in music for this epic event. You are meant to go to this event.... be taken by the voice and soul of this ridiculously talented love nugget of hope, truth, humor, and raw beautiful spirit moving through...  REFOCUS what you're doing. GO buy a ticket (or 4). Clear your schedule, and prepare to be moved, touched, elevated, and inspired. Moving between full-body-chills blues/folk to spiritual & hauntingly beautiful, Middle Eastern & world melodies, Adrienne weaves together sounds and emotions we all need (whether we are aware or not). Medicine for the soul. Please do a deep kindness to yourself and your loved ones and go.
Art Walk, K - Street Closure - Featuring Honey of the Heart - 116 K St. Sacramento, CA - Sept 2  2 pm
We are excited to be a part of this experimental art-infused, street closure on downtown Sac. Come by & say hi!
From the live music we are known for to a later eve ecstatic dance music medicine set, please come join us at the BMF!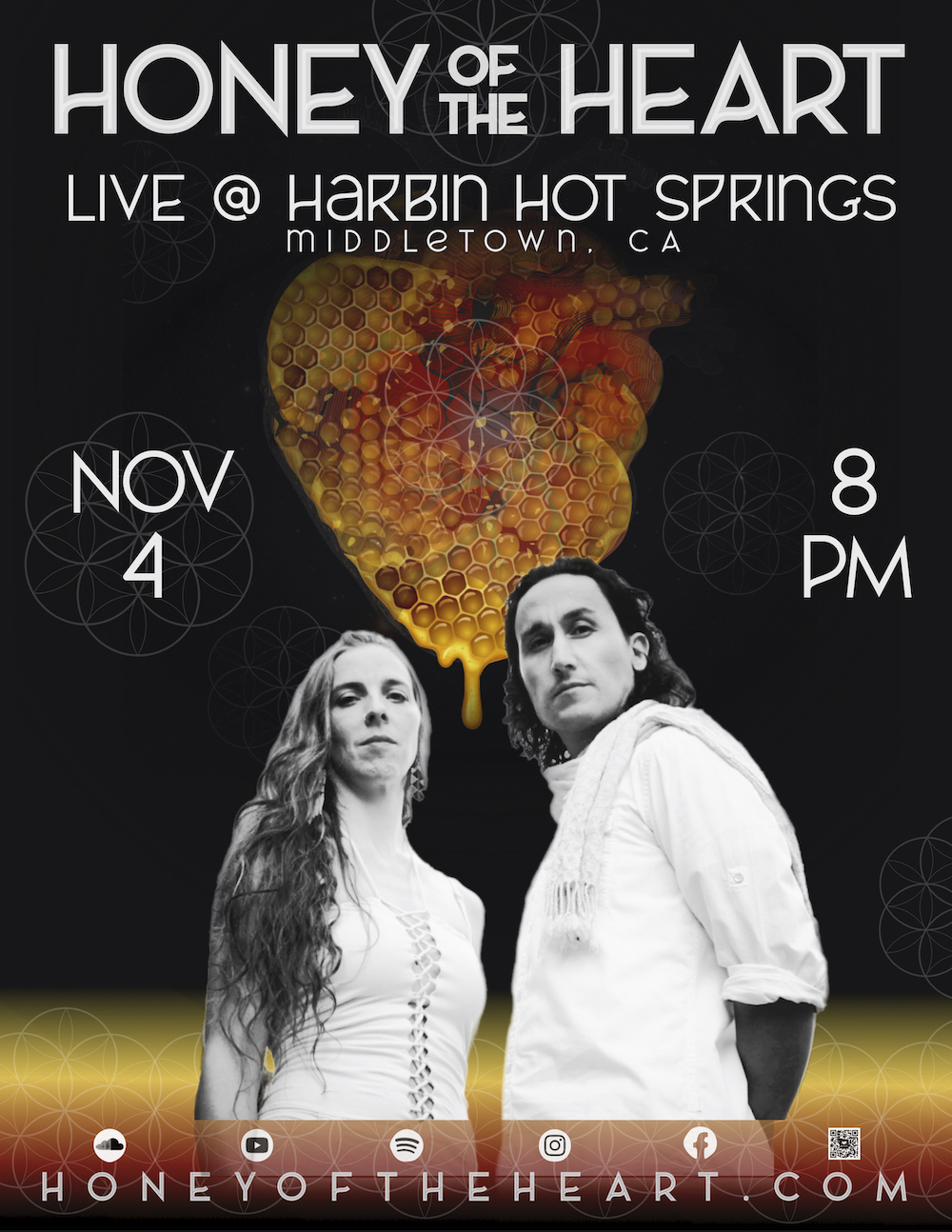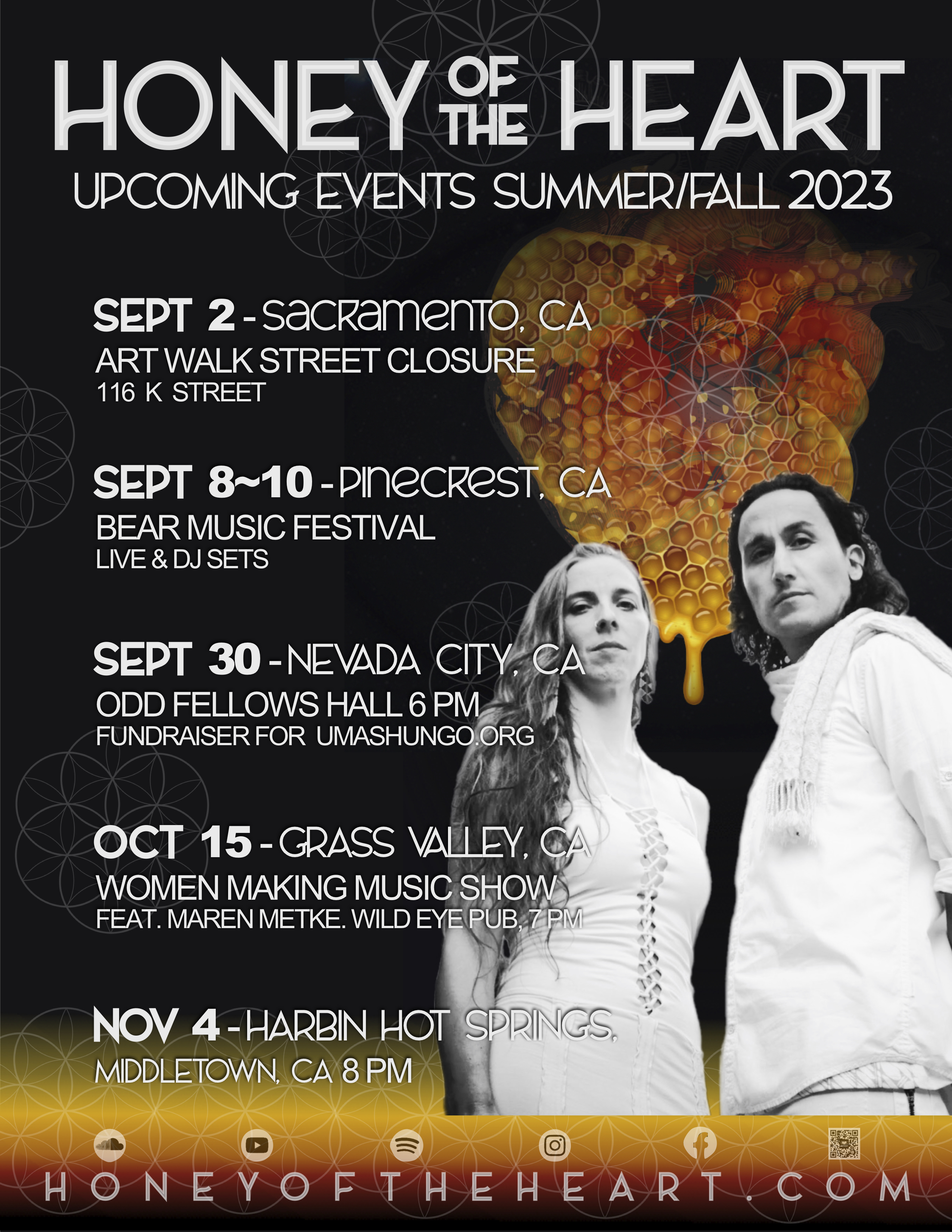 Thank You's
This time of year is full-on, to say the least. We have so very much to be grateful for and also to keep up with! We wanted to share our gratitude to the communities, individuals, and events that have been filling our time and nourishing our spirits in just this last month:
Oh, Shasta, we danced and sang to our heart's desire, drank at the headwaters, swam in Lake Siskiyou, visited crystal shop and Berryvale Co-op, and were generally nourished and loved-up by this beautiful place.
Huge thanks and love to the Shasta Ecstatic Dance & crew, Lisa, Damiel & their beautiful community, we were received and celebrated with so much care, warmth, and nurturance, & to Alla with his amazing Shasta Gardens home project, thank you for your generous hosting, and to Shasta Brewing Co Aloha Festival in Reno, Auntie Mo's coordination and welcoming, family vibes (and her killer crack chicken!!) make that event what it is, and it was extra meaningful to play this event with everything the people of Maui are going through at this time. May they have raised all the funds they were hoping to. the vibes definitely were raised.
Continued gratitude to the Miners Foundry, Gretchen, and crew for all their promo & care with set up & break down, super talented backing rhythm section,  Tim Bulkley on drums, and Thomas Spellman on bass. And to the beautiful families at this last weekend's Private Wedding Events. We are honored to be a part of your lives in this way, and to our amazing talented crew of musicians (Jesse, Ananda, Alison & Joey) for making it more epic than imagined. Finally, last but not least, mega super thank you to our beloved Grandma Ancheta & Juju for their patience, flexibility, playfulness good company, and deep care. We could not do this without you!
Hope to see you soon (especially now that our Facebook account has been let out of jail!! woo hoo!)
All of our love,
M & J