Single Releases from our Live at CFTA 2021 Show with BrightSide Blue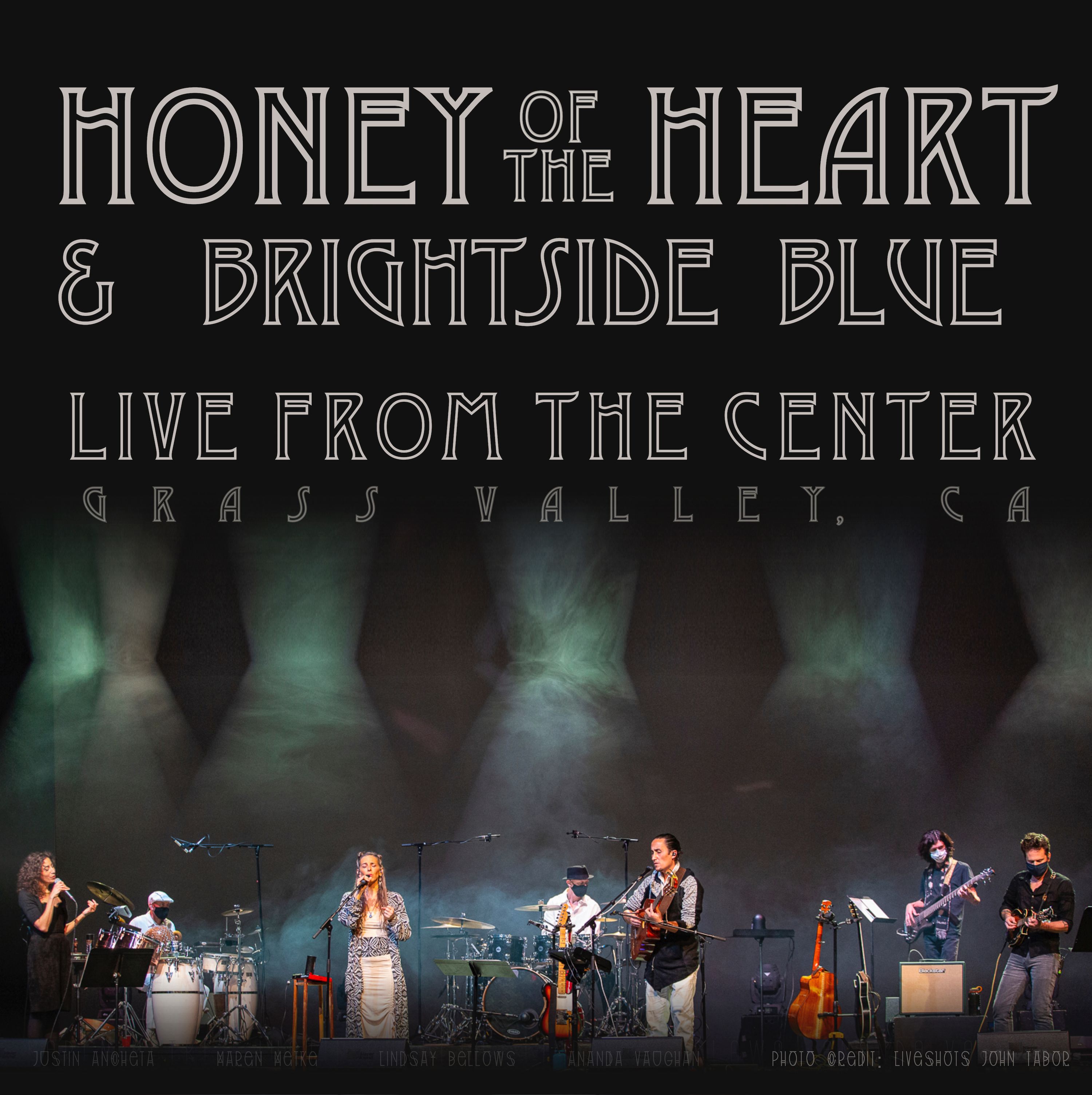 More singles are on their way to you soon!
We are very excited about this release  "Live from the Center" with our dear friends Bright
Side Blue. It includes a full audio and video album.
Recorded in the brand new, beautifully remodeled & state-of-the-art Center for the Arts in Grass Valley, mastered by award-winning Oz Fritz and mixed by our very own Soul Graffiti Studios. We recorded this lie show in the heart of the pandemic in an almost entirely empty venue, inhabited by masked, very cautious & minimal crew. It was live-streamed wide and far and supported by the highest quality lighting sound and videography around. It is deeply strange to perform to a crowd that exists in a digital format, and we were counting our blessings to have any format to be our best selves in.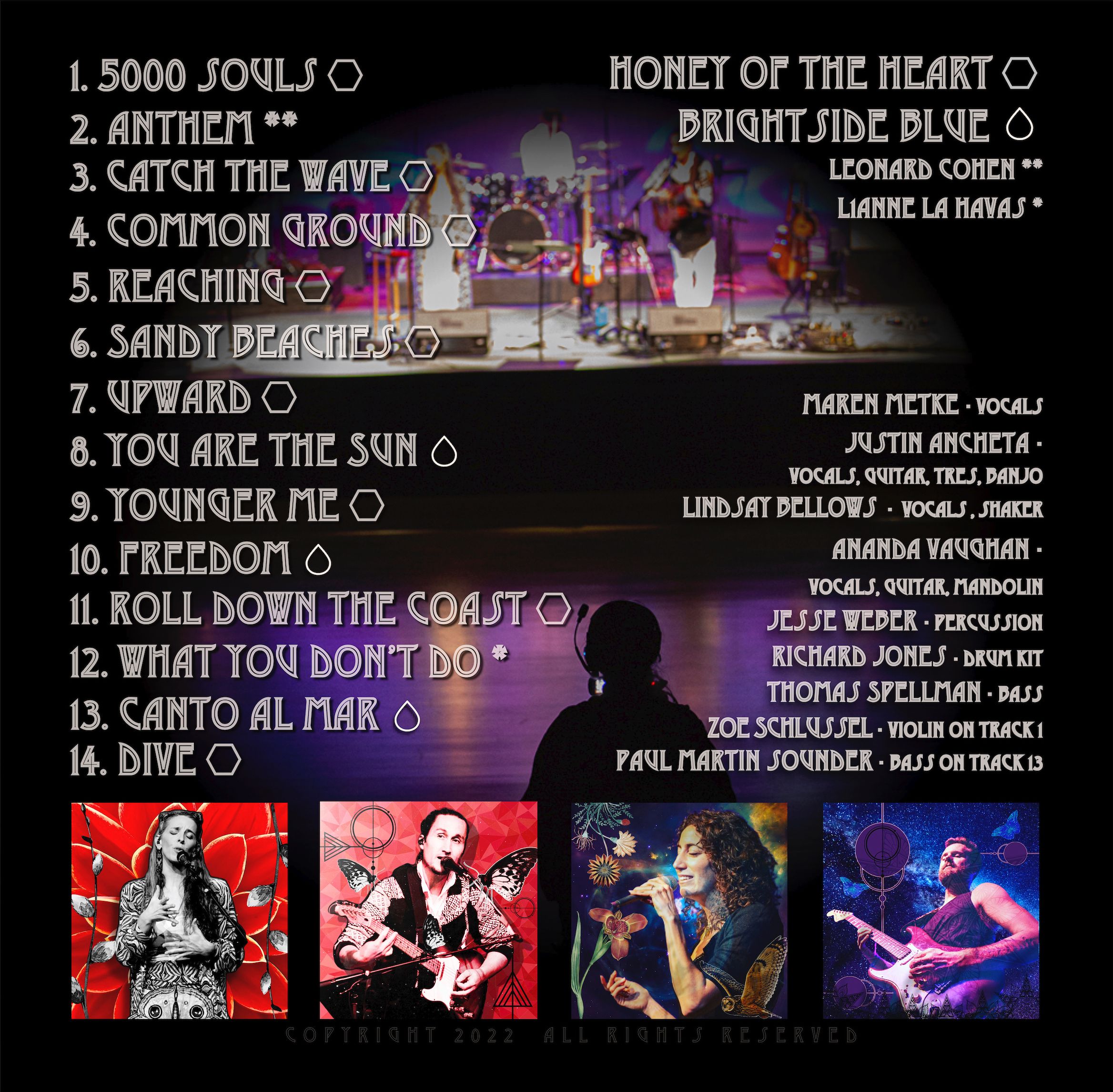 We are releasing weekly singles leading up to the live, in person show on October 28th at the Center for the Arts in Grass Valley.
Released!
Coming 9/20!
Released!

 

 

Coming 10/18
Coming 10/11

 

 

Coming 10/25
TBA
All culminating in a full live album (including video!)
Upcoming Show - Save the date and get your tickets now!
October 28th, 2022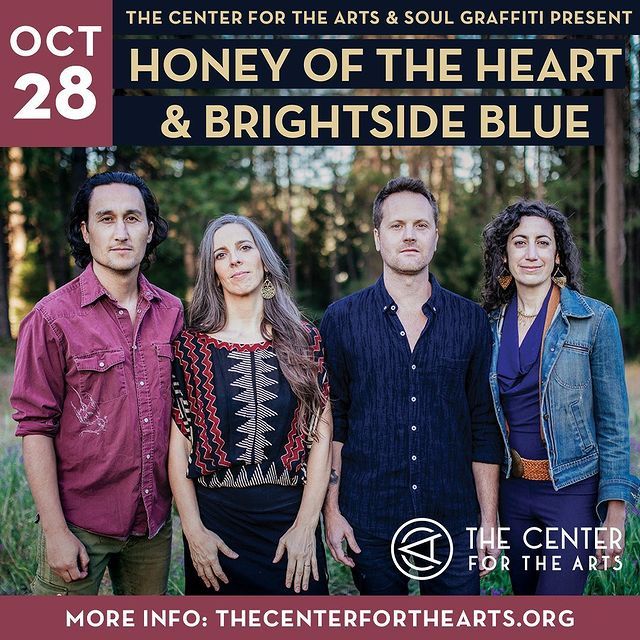 Honey of the Heart & BrightSide Blue unites to create a super band. Through the pandemic, the two groups, already dear freinds, joined to support music continuing to flow by meeting safely outdoors and learning each other's tunes. Since then, they have performed a myriad of shows culminating in this one; a Double album release show featuring songs of both bands backed by a grooving rhythm section.
Dress up masquerade adventue. Be your favorite ancestor, dress to the nines or be a more fully expressed version of yourself!
Please help us spread the word so we can share the party with everyone!
Thank You's from our PNW Tour!
Our heartfelt gratitude goes out to all of our friends (new and old), family, and fans that made each show a special and unique experience. Our journey was filled with beauty and meaning, mossy forests, lush rivers, and humans we love. Our daughter delighted in discovering what it means to travel from one state to another, finding friends everywhere, chasing bubbles, catching crabs, riding ferries... and we all got to delight in the magic that happens when you're on the road adventuring.... the friends, treasures, learning, and surprises awaiting.
Thank you to Tammy Stone of Dig Deep and Pete Welch of Vashon Events for both of your support and good work in the community, Shaun Lawrence for their kindness, support and video skills, JonJon, Kim, Wintry, Rain, Vashon Community for emerging from your cozy homes for the music and visit. And to the beautiful seaside communities of Port Townsend (Sirens Pub) and Port Angeles (Concerts on the Pier Series), filled with all-ages crowds of music, art, and dance lovers.
Also to Johnny, Emilee, Cheryl, their mystery guest, Sadie, Shawn, Drew Lynn, Grace and Elias, Elwha River, Puget Sound, Mama Jill, Doug, Barb, and the farmstead crew for hosting, fresh ripe blackberries Sungold tomatoes, and more, loving us up along the way, to Maya, Axel, Biel Family, Mama Susan and Hazel for loving attentive Juju support.
It would not have been the same without you.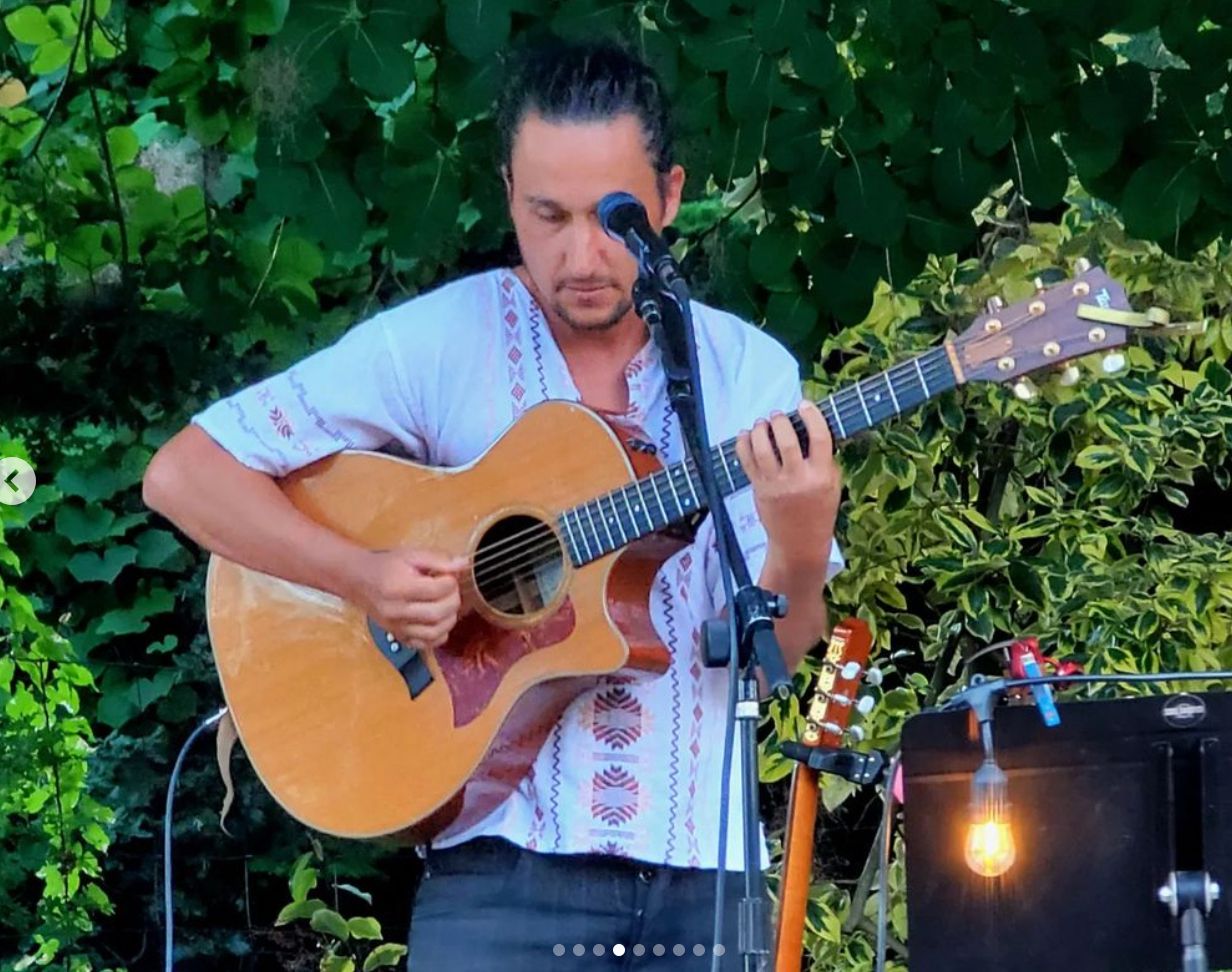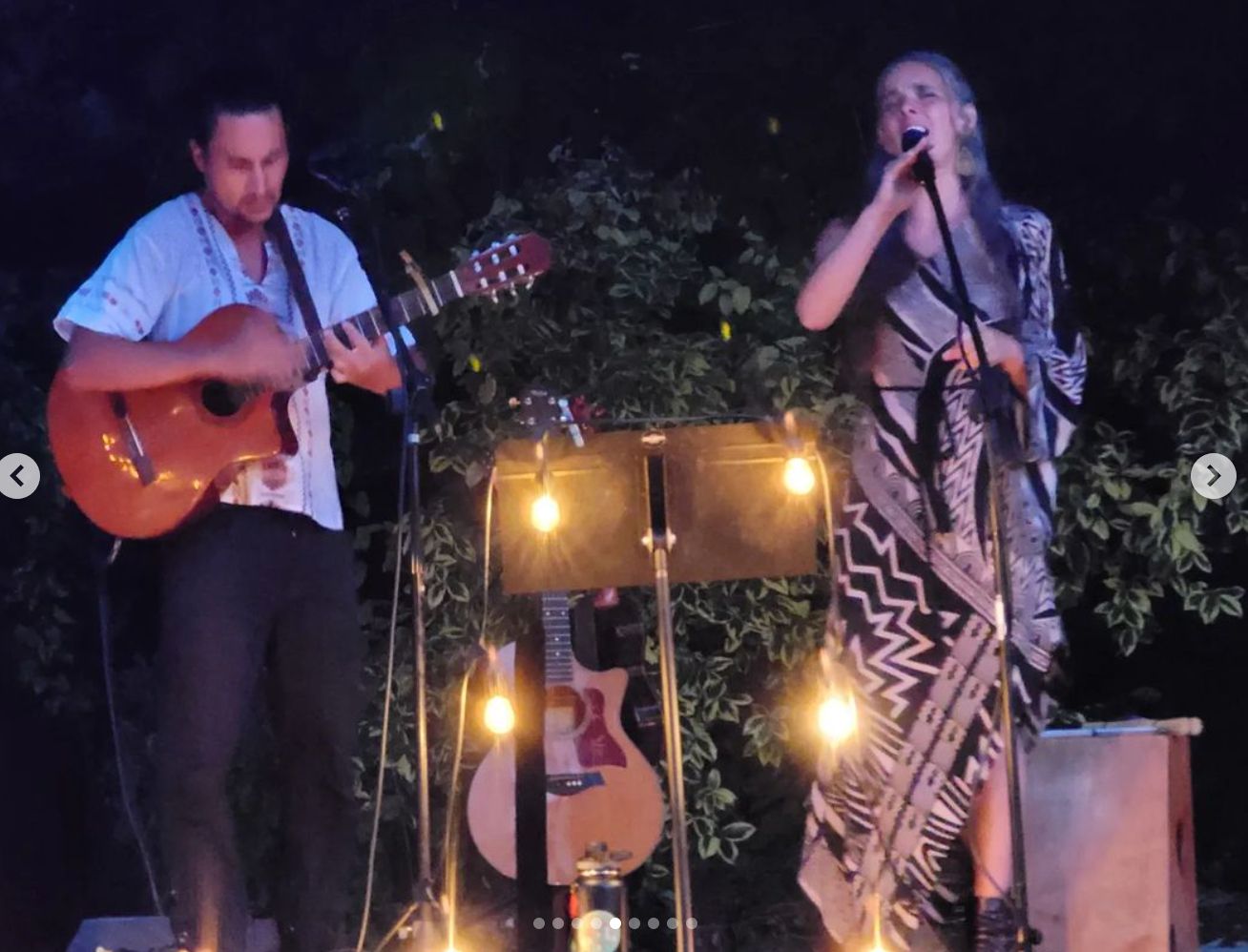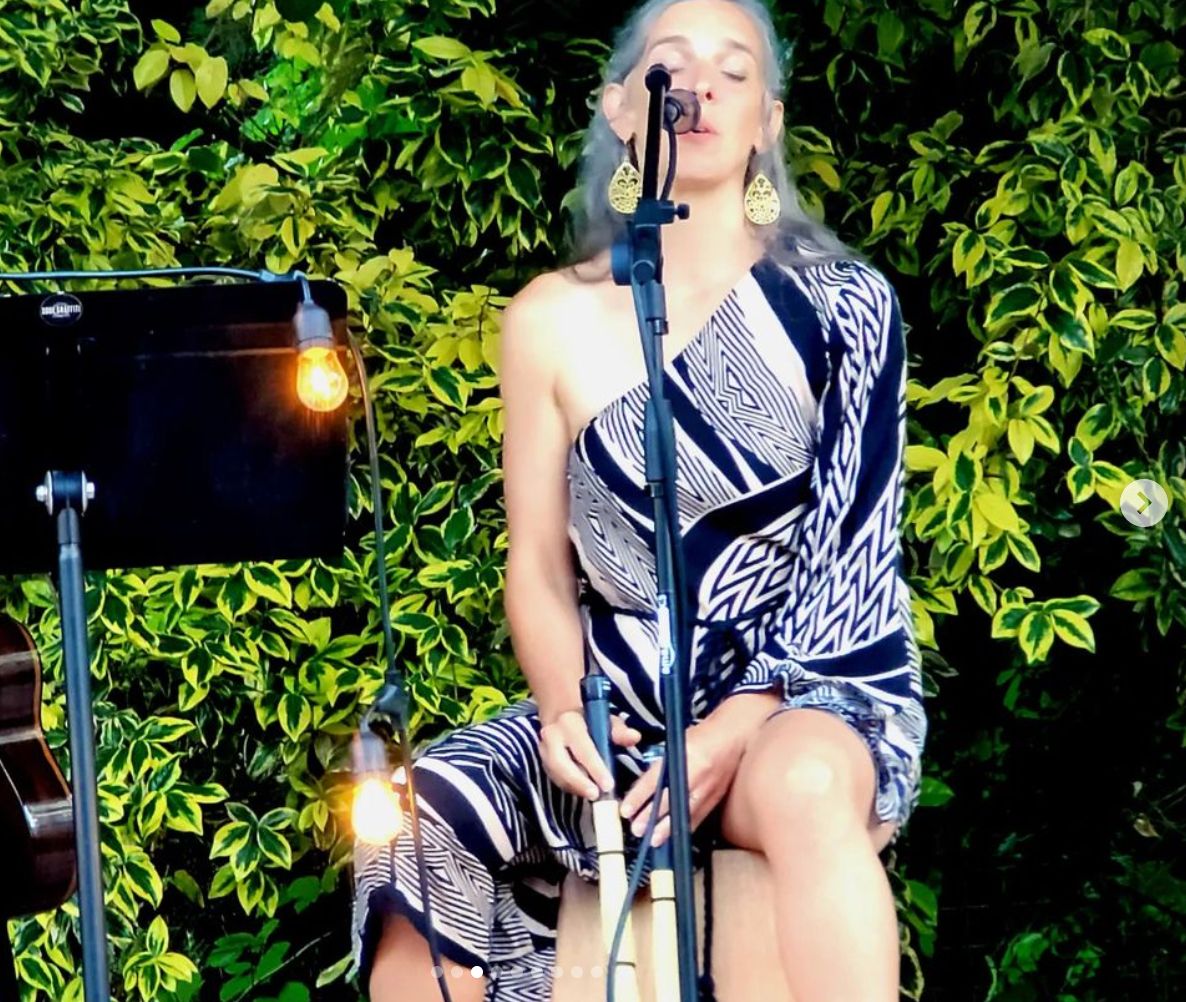 Photo Credit: S. Lawrence <3