April 2 at the Private Nesting House Concert w/ the Wind Weavers: 
Honey of the Heart will be joined by their Bay Area colleagues and friends the Wind Weavers for a night of instrumental and harmonic glory. We will go deep and wide into the tunes,  
Wind Weavers: led by Accordionist Diana Strong, includes guitar, Double Bass, Percussion, and Fiddle, featuring the styles of Brazillian Forro, Scandinavian, Balkan, New England Traditional, classical styles, and beyond. 
Tickets: bit.ly/34bA0Np 
Dress in warm layers. Blankets, refreshments, and chairs will be provided.
Directions and confirmation will be shared upon ticket purchase.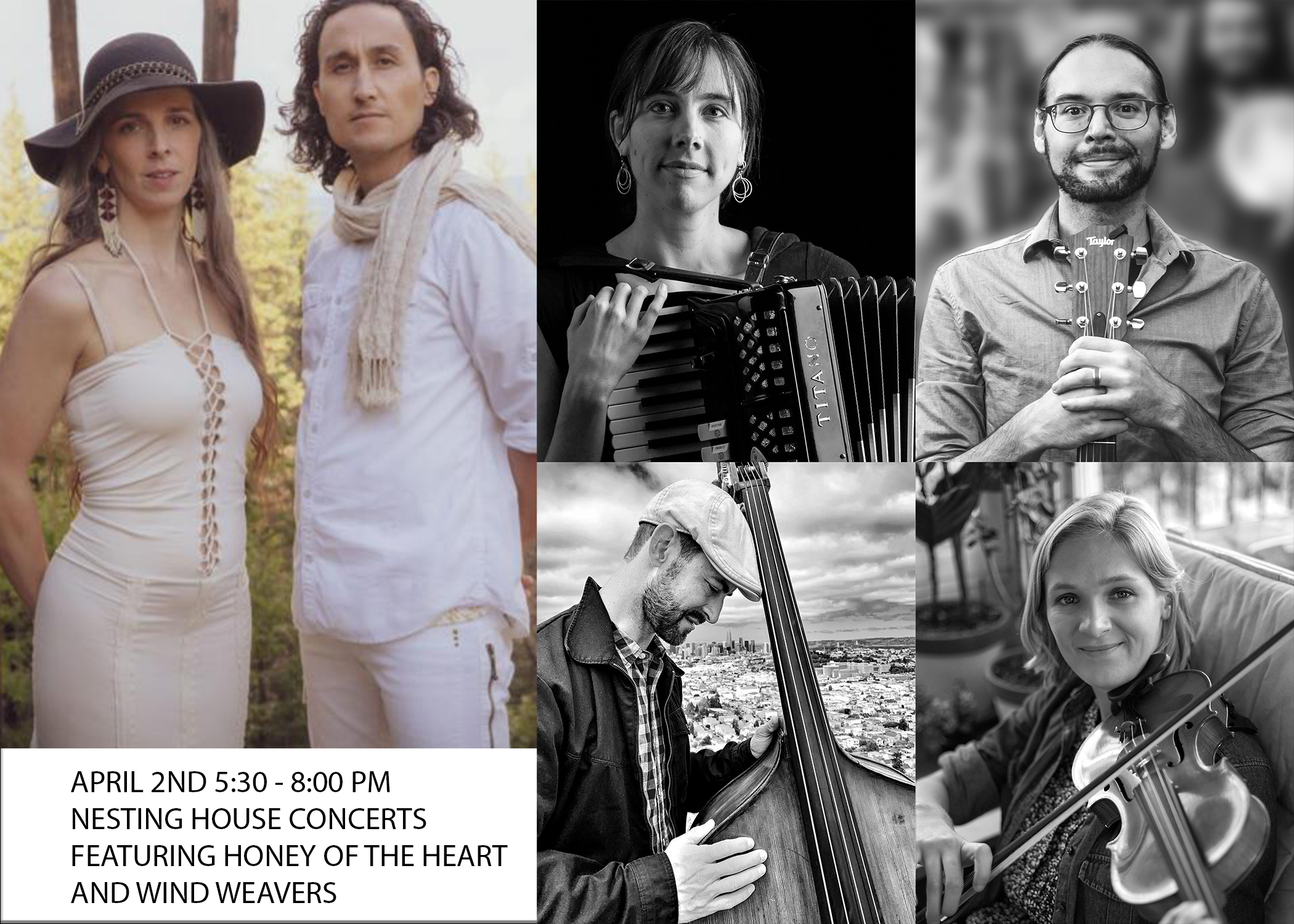 April 8 Crazy Horse with BrightSide Blue 
Superband COMMENCE! BlueHoney and the BrightHearts... or HoneyBright BlueHearts.... whatever you wanna call them, these musicians and good friends saw themselves through the pandemic by making sure to create space for music, sometimes on a weekly basis. thrown off by having all their tours and gigs canceled, they jammed, harmonized, giggled, ate, soaked, wailed & wound their way into each other's songs, and even refined some new tunes along the way.  
Join them as they rock it out with their soulful, folksy, roots, full-band stiley. 
For integration, appreciation, for grieving, for shaking it off and out and in or wherever it is needed... for dancing and joyful recalibration. For the love of all that is good in our hearts and souls and for the precious present moment, past and future, please, please, come dance with us!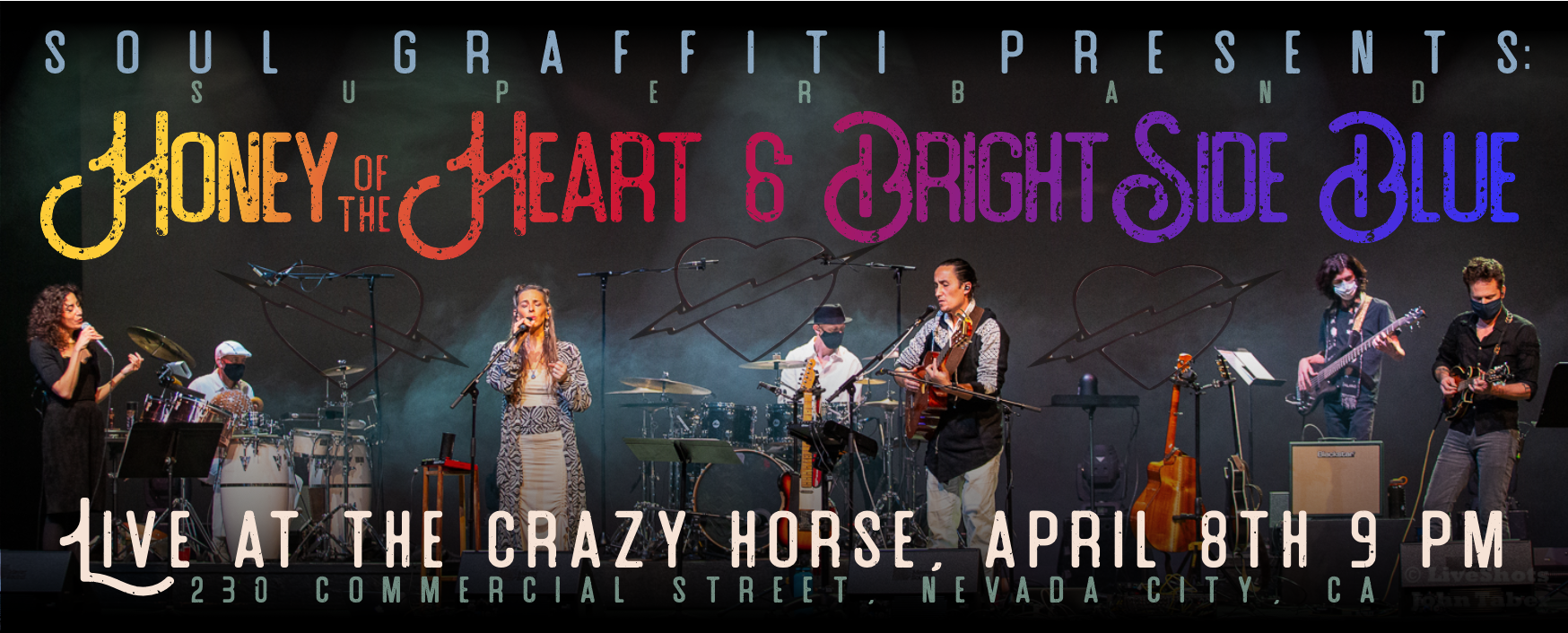 Upcoming Shows  
In other news, we are overwhelmed keeping up with all the gigs back on the books. We are slowly but surely piecing together the summer into fall. Stay tuned for some really exciting announcements!