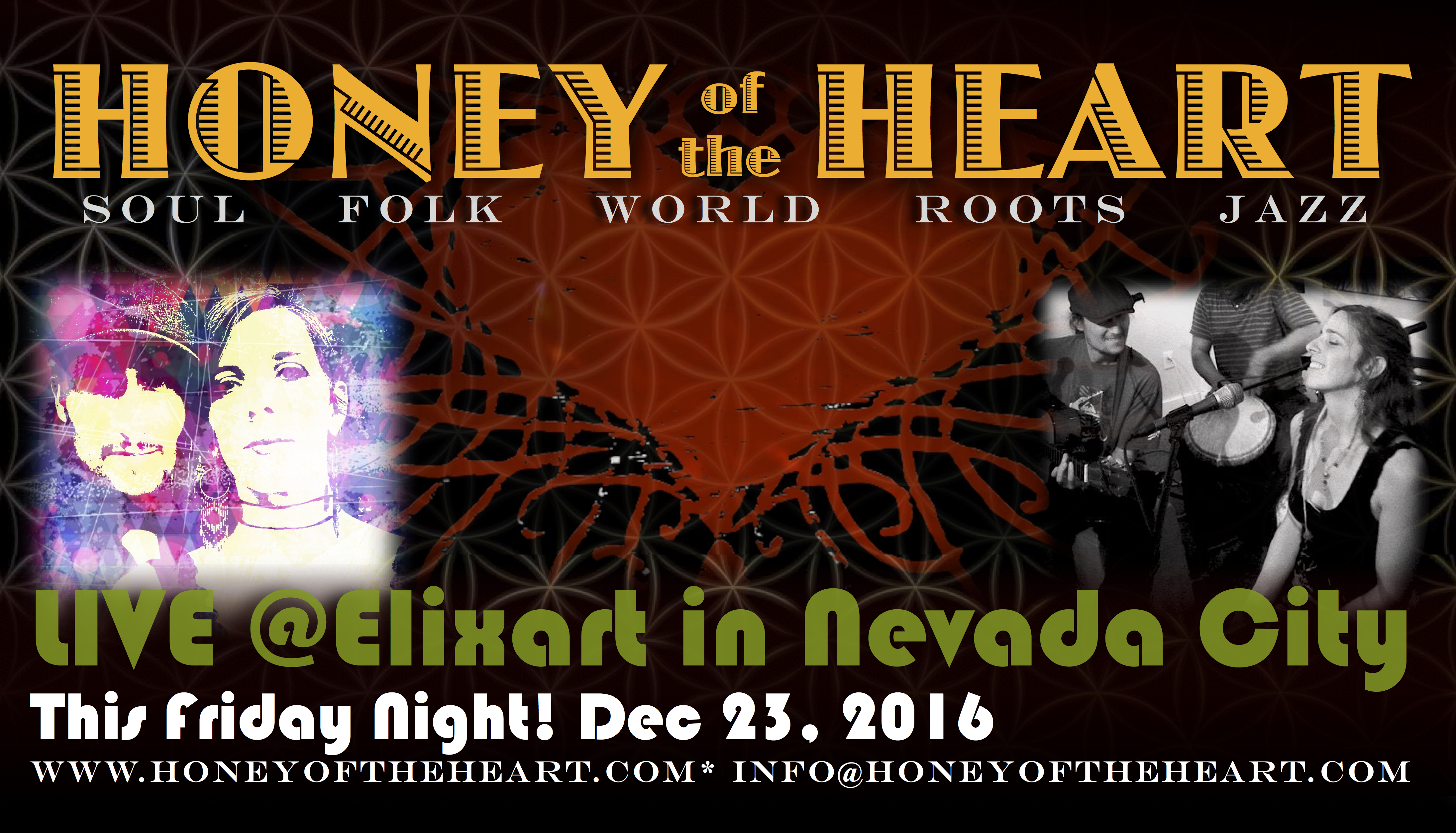 Come gather with us at the warm, Nevada City hub, Elixart for a Audio visual Feast!
It is the closing night of the 'DAYDREAM' (Breathtaking visual Art of Miles Toland – https://www.facebook.com/events/341293129586419/)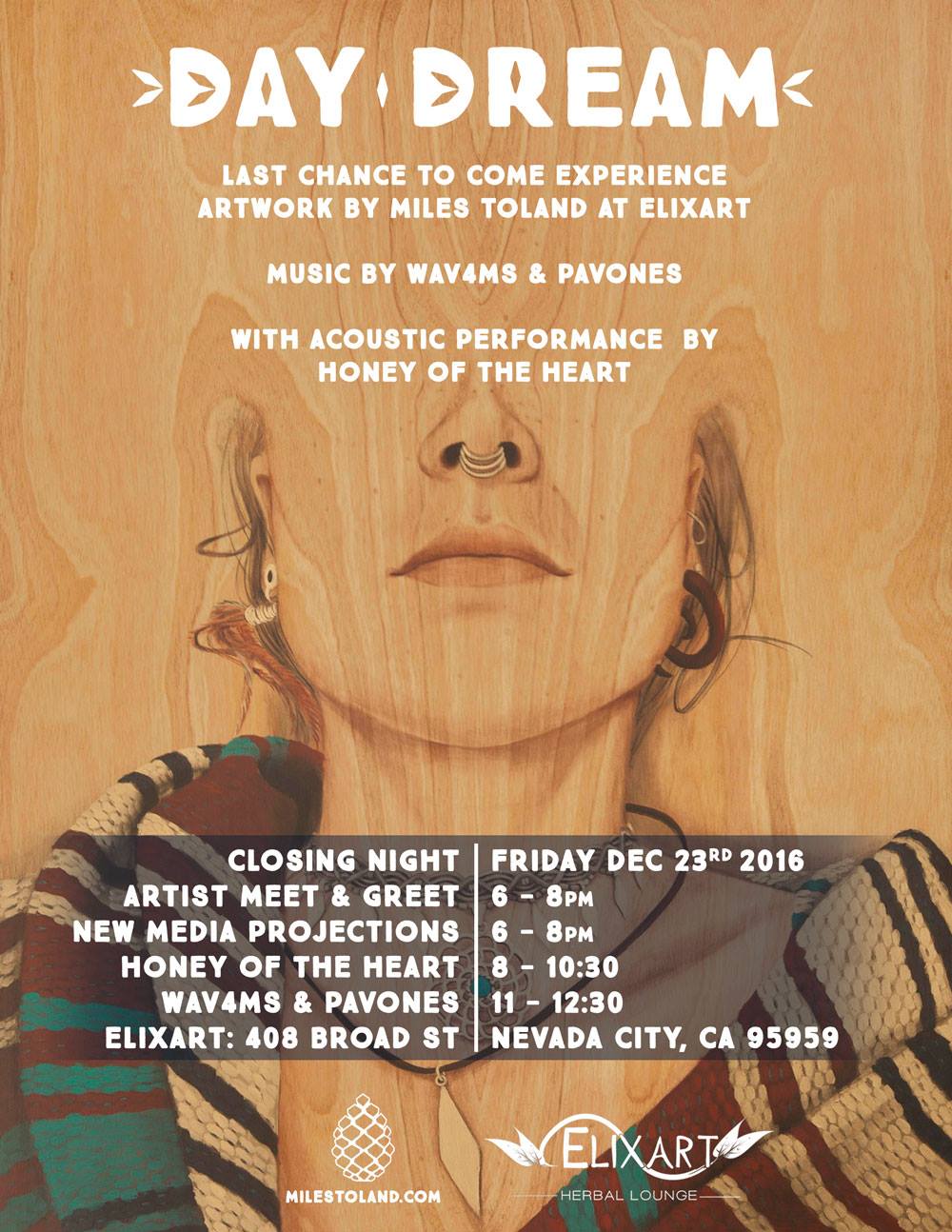 We will be bringing the music after 7:30 or 8pm, and taking it to 10:30pm. More details below from our dear friends at Elixart:
"What to do this Friday night? Come join us at Elixart for our kava/cacao night as we honor our amazing artist of the past 2 months, Miles Toland! The night starts at 6:30 and is carried through until midnight by the musical arts Maren Metke and Justin Ancheta of Honey of the Heart and an Oregon-based sound magician, Hi-Fi. Honey of the Heart begins between 7:30 and 8 and HI-Fi at 10:30. Expect special video projections throughout the night visually mapped onto one of Miles' featured pieces. Also, Miles completed a new piece this week in honor of #StandingRock that will be revealed during Honey of the Heart's set. What a special night to share with this commUNITY during this season of HolyDays. Hope to see you all out one more night before we close the doors a couple days for Christmas. Drive safely!"
HOTH Merchandise for you ~ Give the gift of Music+!
We will be bringing CD's, Download Codes, Tank Tops, T Shirts and Handmade Earrings for you to purchase if you desire!
CD's, Download codes etc: https://honeyoftheheart.bandcamp.com/
Earrings: https://www.facebook.com/Turning-Night-of-Stars-Art-Design-HennaBee-FacePainting-more-122363594482384/
Soul Graffiti!
Also- our badass studio and artist for artist collective is offering package, New Years discounts for Lessons and studio time! Check them out at ww.soulgrafiti.info.
510-463-GROW           soulgbooking@gmail.com