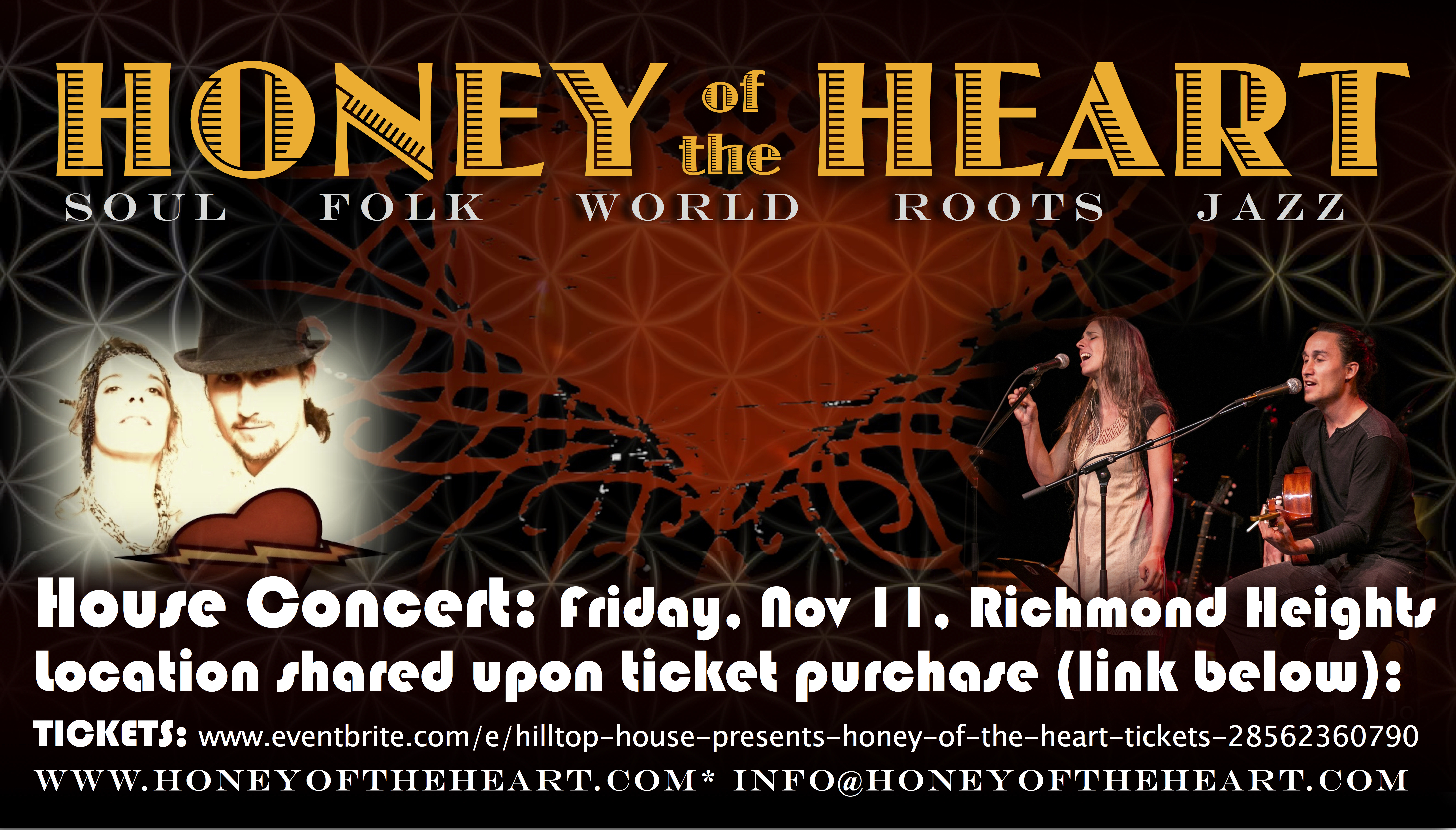 Our dear friends at the Hilltop House will be hosting us this next Friday, November 11th, 2016 from 7pm – 11:30pm.
We are excited to share this evening & our heart & soul with you.
Event details below:
Hilltop House Presents is absolutely over the moon to have Honey of the Heart play at our home.
Doors open at 7. Music begins at 8.

All ticket proceeds go directly to the musicians: $22 Online until 11/10. $25 (cash only) at door.
JUST ADDED: PAY IT FORWARD ticket option so you can buy a ticket for someone who would love to come but can't swing it financially at this time! May your generosity be returned 10 fold!
If you'd like to purchase a ticket for someone who might not be able to come otherwise, please buy a PAY IT FORWARD ticket. May your gift be returned to you ten fold! XO
Purchase tickets here: https://www.eventbrite.com/e/hilltop-house-presents-honey-of-the-heart-tickets-28562360790
Come nourished. We will provide tea & light snacks. We invite you to bring your own beverages, finger food and/or desserts to share!
The Hilltop Goddesses look forward to inviting you into our temple for a cozy, enlivening celebration of community and connection through heart opening music.
www.honeyoftheheart.com
https://soundcloud.com/honey-of-the-heart
www.facebook.com/honeyoftheheart
https://www.youtube.com/watch?v=5Q-wKAn3xes
http://vimeo.com/107667356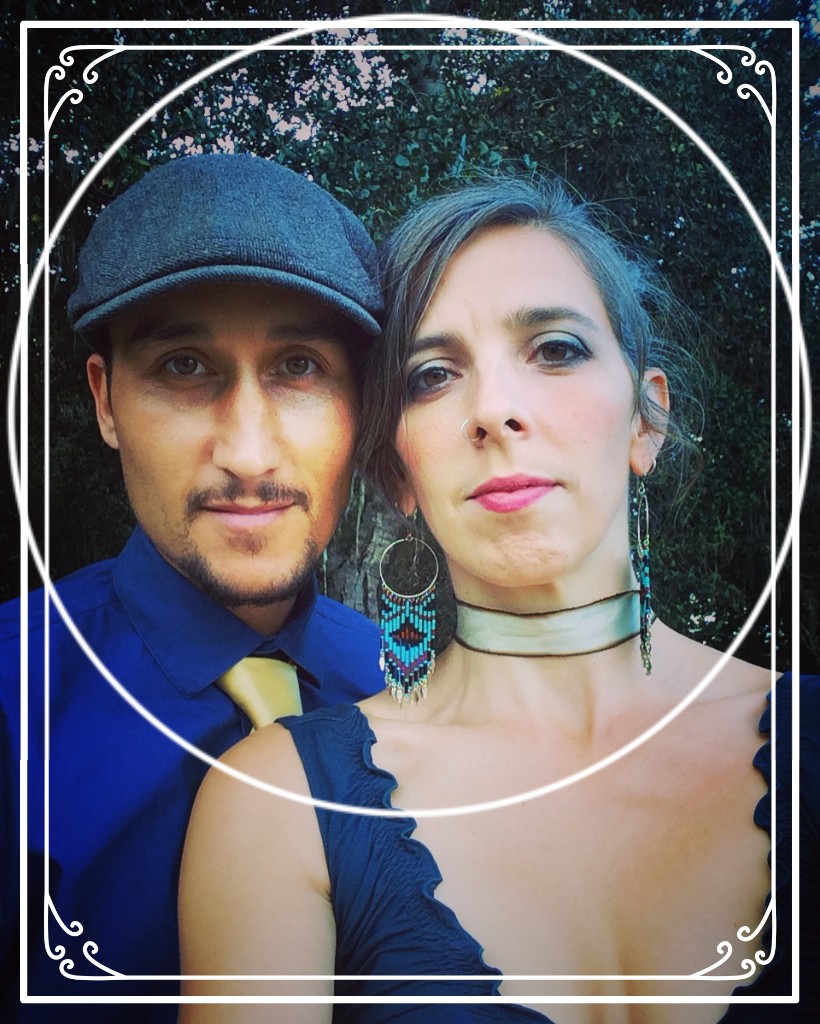 Greetings from our lovely little wedding gig in the lovely Carmel, CA. Congrats and celebration to the newlyweds! #Sormoush !