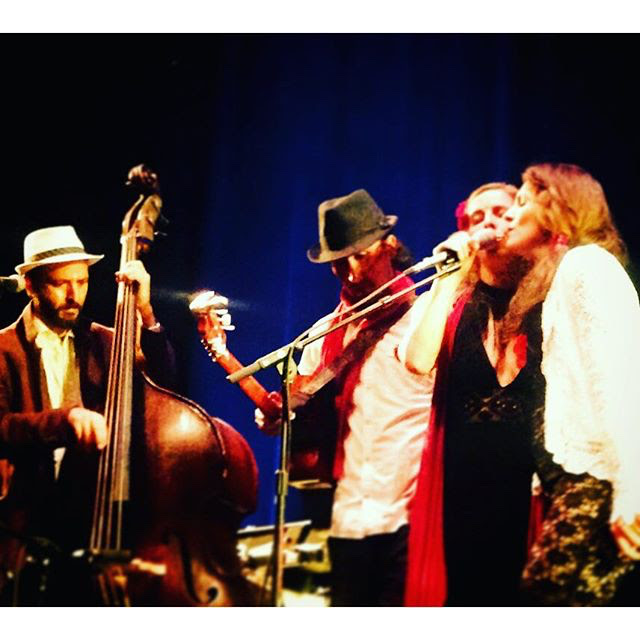 Join us THIS SATURDAY NIGHT for a intimate, gourmet, supper club, house concert nestled in Berkeley, CA.
http://www.danielsiegelproductions.com
Honey of the Heart is an Oakland-based group. The group includes acclaimed touring guitarist, vocalist, and composer Justin Ancheta; vocalist and songwriter Maren Metke; and will be joined by vocalist Adrienne Shamszad at this feast for the senses.
Tickets
https://www.josephine.com/meals/special-event-dine-in-menu-live-concert-of-folk-latin-gypsy-root-americana
45$ includes dinner concert and dessert.
Special 10$ coupon available on the event page!
7 pm — Buffet Dinner with Table Seating
8:15 pm — Concert
9:45 pm (after concert) — Homemade Decadent Desserts
Non-alcoholic beverages provided, including Traci's Mango Lemonade Iced Tea. You are welcome to bring your own wine or beer.
Traci's dinner menu includes:
● Chicken Marbella (or vegetarian entree by request)
● Wild Rice and Quinoa Pilaf
● Roasted Carrots with Mint and Orange
● Mixed Green Salad
After the concert, indulge in a selection of homemade desserts.
FB Event Here:
https://www.facebook.com/events/504333503059587/
Listen: http://www.danielsiegelproductions.com/honey-of-the-heart.html
Quadruple honey #honeyoftheheart #looping #harmony #berkeley #supperclub #feastforthesenses #goodfood #music